I am happy to announced as of September 2017 I accomplished this goal! Sometime around May I had an idea to create a retreat for my group of girlfriends from William Paterson University. My vision for the retreat were for us to self-reflect, bond, and escape from our hectic reality for a weekend. When I brought up my vision to my girls (the GEMS) they all became excited about this potential retreat, even more excited than I was.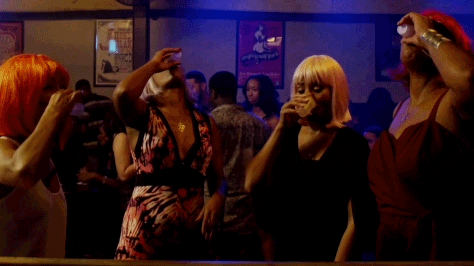 To say the least, we wind up booking our retreat for one day at Bushkill, PA. I had activities such as: What GEMS said this, I love me…keep it you, I love you…keep it up. We also did a 45 minute hiking and a 15 minutes boat paddling just to simply admire nature. We laughed, shed few tears, and shared stories with one another that surprisingly out of our nine year friendship we did not even know. I can happily say we got closer and realized what we all need to do as woman to make it in our own paths of life. 
Honestly, I am amazed at how well I planned this retreat. With the bigger goal that I have planned, I now know I can plan an effective retreat. I look forward to planning our next retreat, who knows when the next one will be. But all I know is that I will be ready to make this one even better!